Fully Funded Boiler Replacements
Do you qualify for a Boiler Replacement or First Time Central Heating System Grant under ECO4?
It is estimated that at least 3.5m homes in the UK will now qualify under the new scheme regardless of whether you are an Owner, Landlord, Tenant or a Social Housing Occupant.
Includes Free Improvement Measures to increase the efficiency of your Home,
click here for more info
Get in touch today to start your application.
About Simply Eco
Our Vision
Simply Eco was established in 2014 to assist people in fuel poverty to gain access to Carbon Saving and Energy Efficiency Measures. We envisage warmer homes for all through access to funding, grants and community initiatives, assisting with domestic energy efficiency, thermal performance and helping with reduced energy demand and bills.
Our Values
Our organisational core values include Safety, Simplicity and Sustainability.
Safety
We ensure that we prioritise safety throughout all of our functions and across our wider supply chain. We want all of our employees and subcontractors to return home happy and healthy.
Simplicity
We aim to provide an easy to use and transparent platform enabling our consumers to access the necessary funding to drive improvements to domestic energy efficiency standards and provide measured improvements in carbon reduction and sustainability.
Sustainability
We are passionate about renewable energy; waste management, low carbon and emerging technologies which further aid our strategic, sustainability goals.
Who we are
We provide a complete domestic retrofit package with our in-house Retrofit Assessors, Coordinators and Designers with Installations geared towards a 'whole house', approach in line with the appropriate PAS Standards. We also actively promote a culture of further development, training and collaboration with industry partners.
What we do
We work with local domestic occupiers, Social Housing Occupiers, and, a growing number of Local Authorities, Consumer Interest Bodies and Utility Partners in order to deliver high-quality and compliant installation solutions. Please feel free to get in touch to see how we can potentially support you on any local or regional initiatives.
Accreditations
Simply Eco Ltd are Green Deal Approved Installers (Reg No: NAPIT/50269) and Gas Safe registered (Reg No: 559878). We are PAS2030 Accredited and Trustmark Approved to install Building Fabric Measures, Heating System Measures, MCS Measures and Ventilation Systems. This includes Loft and Rafter Insulation, Cavity Wall Insulation, External Wall Insulation, Floor Insulation, Boiler Replacements and First Time central Heating, Boiler+ or Smart Heating Controls Electrical Storage Heaters and Controls, and Ventilation Systems and Controls.
Green Deal Approved
Being a Green Deal Approved Installer means through our panel of approved funders, we can assist consumers in fuel poverty or those vulnerable to living in a cold home to access government grants to carry out home energy efficiency improvements and carbon reduction measures. This includes helping with grants and non-repayable funding towards boiler replacements and other domestic energy improvements.
Memberships
Constructionline Silver + Member
Achilles UVDB – Qualified
Efficient Home Upgrades – FREE Installation Available
If we identify that we can improve the efficiency of your home therefore saving you money on bills, we will install the following FREE OF CHARGE as part of the Boiler install:
Loft Insulation
Bathroom Extractor Fans
Cavity Wall Insulation
Window Vents
Room in Roof Insulation
Smart Thermostatic Radiator Valves
Underfloor Insulation
What is an ECO4 grant?
The ECO4 Scheme came into play as of April 2022. It takes over from previous government schemes in supporting low-income households just like yours to keep heating bills as low as possible. Remember: energy efficient homes are cheaper to run and lead to a happier quality of life. Comfort. Warmth. Peace of mind. Not to mention more cash left over in your wallet to spend on the things you actually enjoy doing.
The ECO4 Scheme eligibility for property is dependent on the EPC rating. An Energy Performance Certificate (EPC) is required by the Government whenever a property is built, sold or rented. The EPC contains information about your home's energy use and typical energy costs, as well as containing some recommendations for reducing energy use to save money.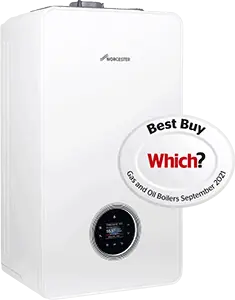 Where is the funding coming from?
The funding comes from all the big six major energy companies who have a Government obligation to reduce their carbon emissions throughout the UK. You do not need to repay this back.